As part of this week's blog assignment, wherein we flash the tools of our trade, I am showing you my drawers. Please note that I have simply opened the drawers and snapped the photo, closing the drawer immediately thereafter so that no itinerant tool leaps out and runs for the door.
One of the sewing drawers...the one with the scissors....I am not acutally sure how many pair there are in there. I always watch carefully when I go into this one.
The tube with the straight needles....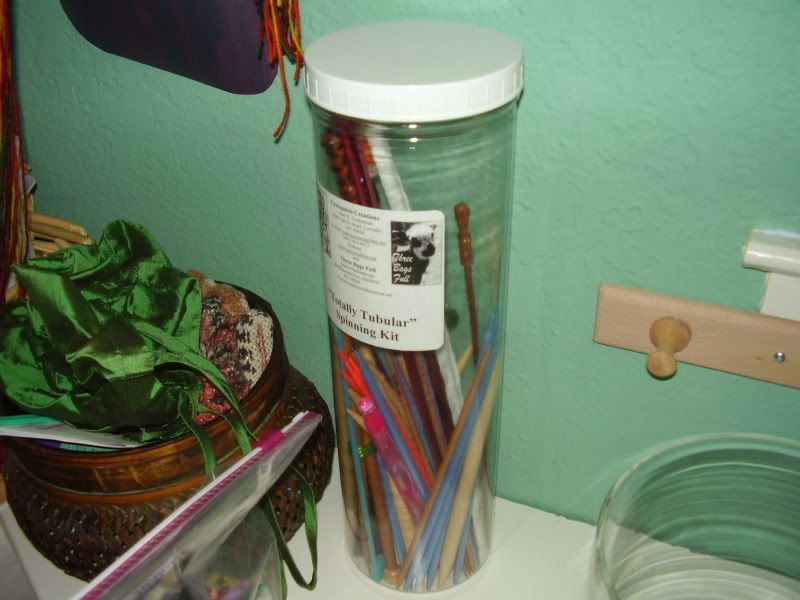 The hardware tool drawer....no really it IS organized.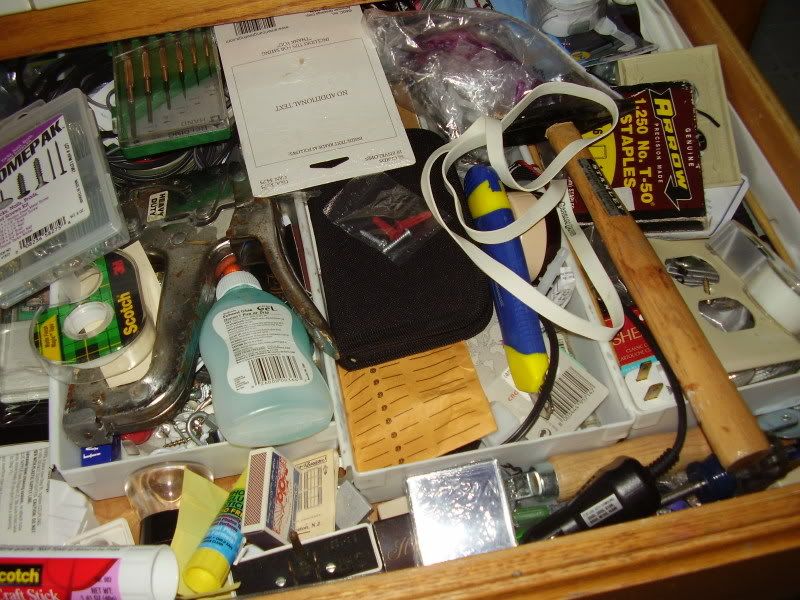 Flashing the closet.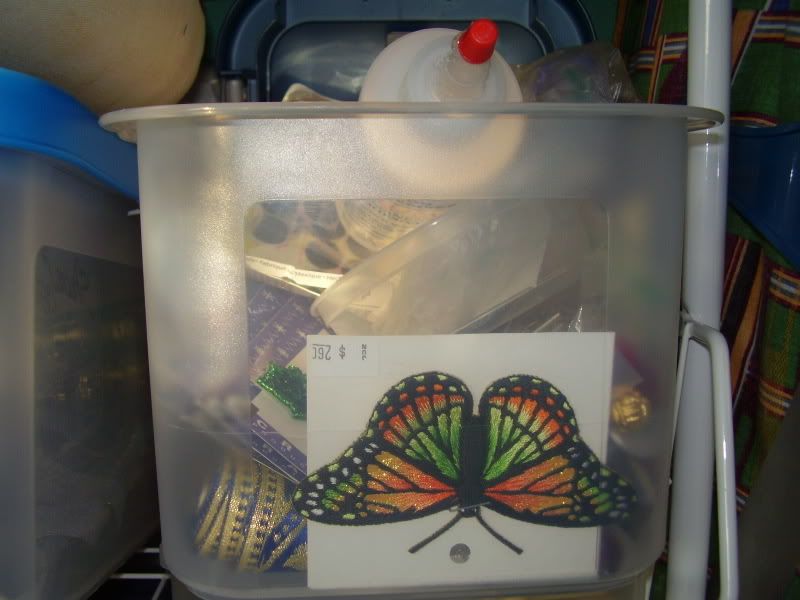 More of the closet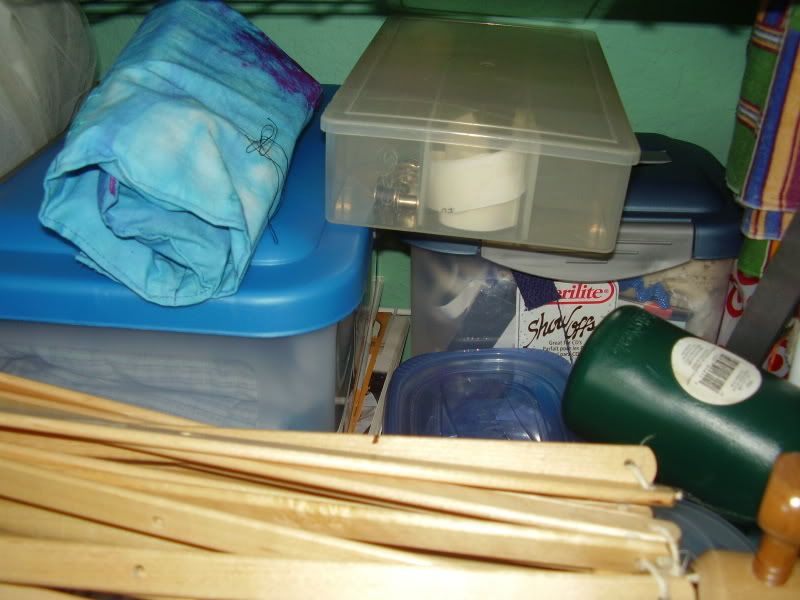 And the other sewing drawer.