So this weekend, I met up with a friend of a friend, and we trekked down to Los Altos Ca to
Full Thread Ahead
for a fun-filled day of knitting content. There was a speaker scheduled at about 5, and so we did the natural thing, which was to get a tray of appetizers and margaritas at a local Mexican cantina, and visited the other yarn shop in town as well, wherein we met nona of
nonaknits
, completely randomly.
What was the knitting content, you may ask?
Well. Since you asked. This woman from Canada was going to be there, and she was going to talk about knitting....yes, I know, boring, right? I mean who talks about knitting to 300 people.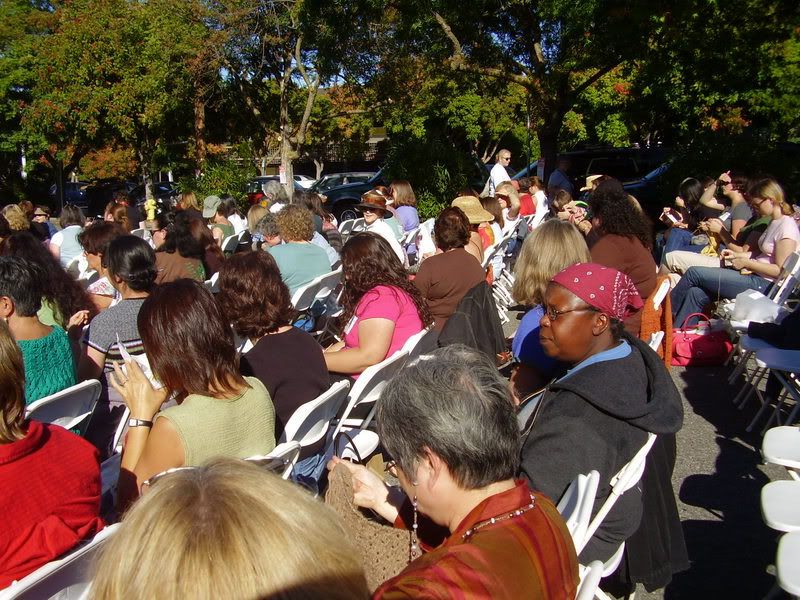 Well except that she was really funny...and did you know that she's married to a record producer, isn't that way cool!? Oh, and if you look really carefully, she is knitting a sock while 300 people watch and don't realize it.....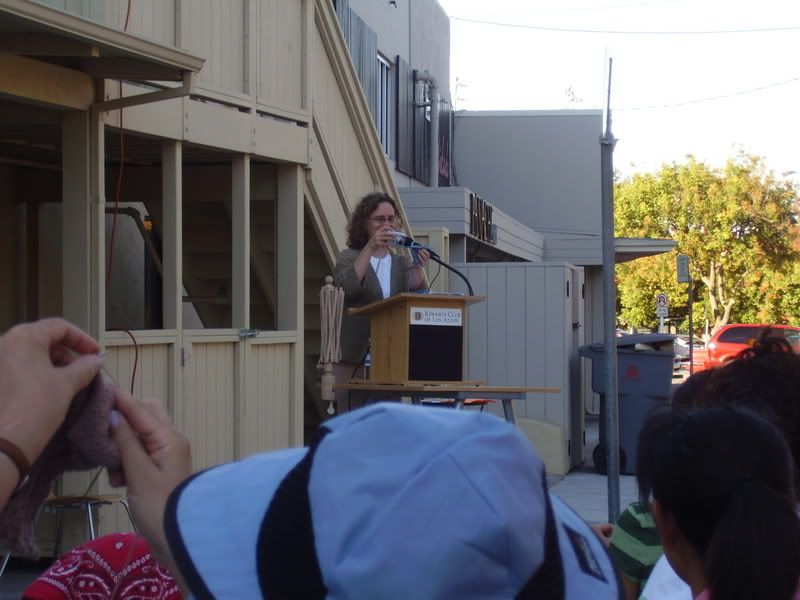 Anyway, the knitty blogstalking assignment is celebrities, so here is my photo of me with dillydallyknitter, aka cpurl17 ala knittyboard. Isn't she just the sweetest thing ever?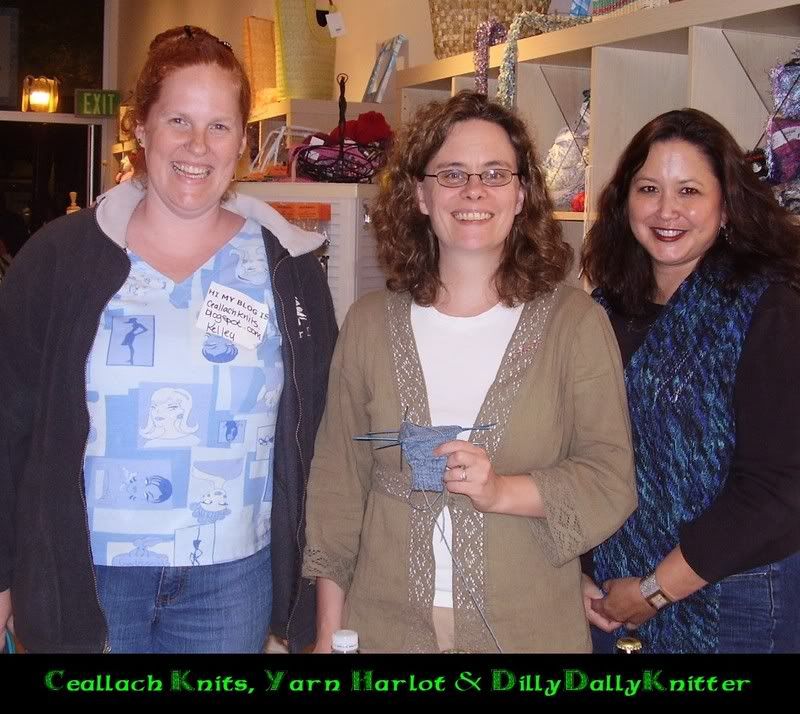 Oh, and the woman from Canada is there in the middle, I am just not sure why she got in the photo, but hey, they always tell you that you should be gracious, and odd numbers do make for better photos.

Besides, she signed my book....Thanks, Stephanie!

No LeftCoastKnitter sightings to report.